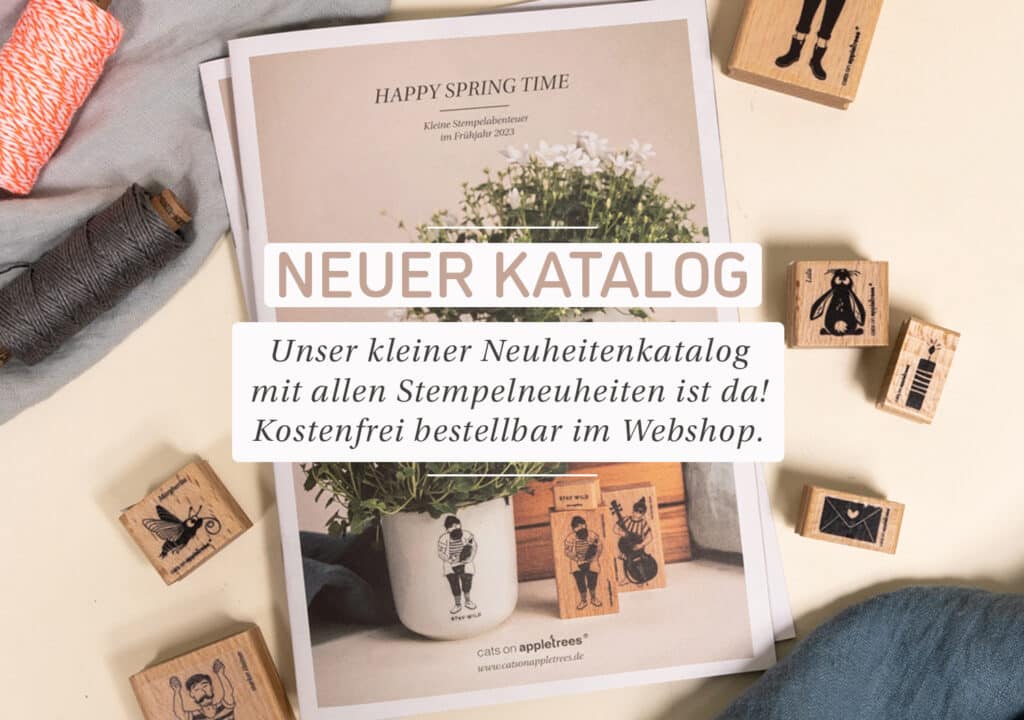 WELCOME TO CATS ON APPLETREES!
We love to tell stories with products. Or even better: When you can create your own stories!
Cat Friedegunde & the rest of the baggage, various plants, flowers and accessories are just waiting to be put together to create small worlds. As a stamp or wall sticker.
You will also find paper products, beautiful things to live and play with and products with which we would like to put a smile on your face. Have fun browsing!
The data sent will only be processed for the purpose of processing your request. You can find further information in our Privacy Policy.